I'll have my mom call your mom..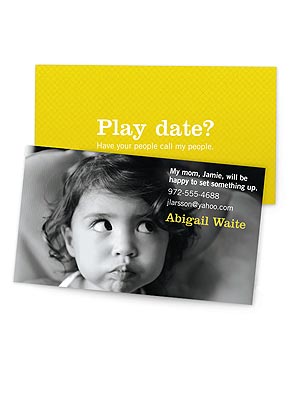 Mommy calling cards are a stylish way to head back to school, set up a playdate, and share your contact information.
I love the designs, and I absolutely love anything personalized.
Go
here
to get a Back-to-School deal with 25 free cards + $7.95 shipping until Sept. 23.