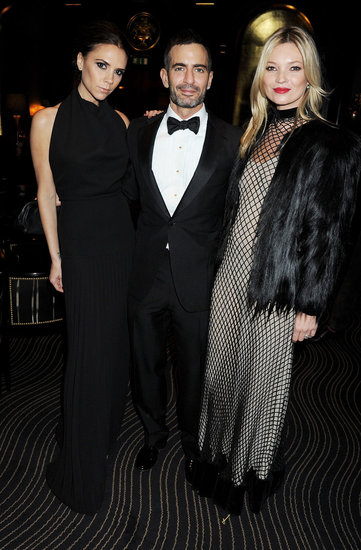 Victoria Beckham, Marc Jacobs, and Kate Moss
photo via popsugar.com
British Fashion Awards were last night, and Victoria Beckham won

the Best Designer Brand. This inspires me to get into fashion because if she can become so successful in the business, and this is not a dig to her but what else is she known for besides the Spice Girls, well then anyone can have a go at it. And the most shocking part is she beat out Tom Ford, Stella McCartney and Burberry.
If you've never heard of the awards, and you're interested, check out the site here.
I love Marc Jacobs and his playfulness in his designs. I just picked up this shirt for my daughter.